Since its creation in 1992, the Petrolin Group has proven to be a partner of choice in the petroleum domain and a support pillar in Africa relating local business opportunities to world realities. It highlights a unique approach to development through targeted research partnerships, the application of principles of good governance and the promotion of local competence.
Petrolin Group understood early on how to acquaint her partners with synergies between different areas of activity in Africa, between tradition and modernity, between industry and raw materials, between the private and public sectors, and between local and international players. Petrolin Group has become adept at building bridges between the regions of the continent, on the one hand, and, the international community and Africa, on the other hand.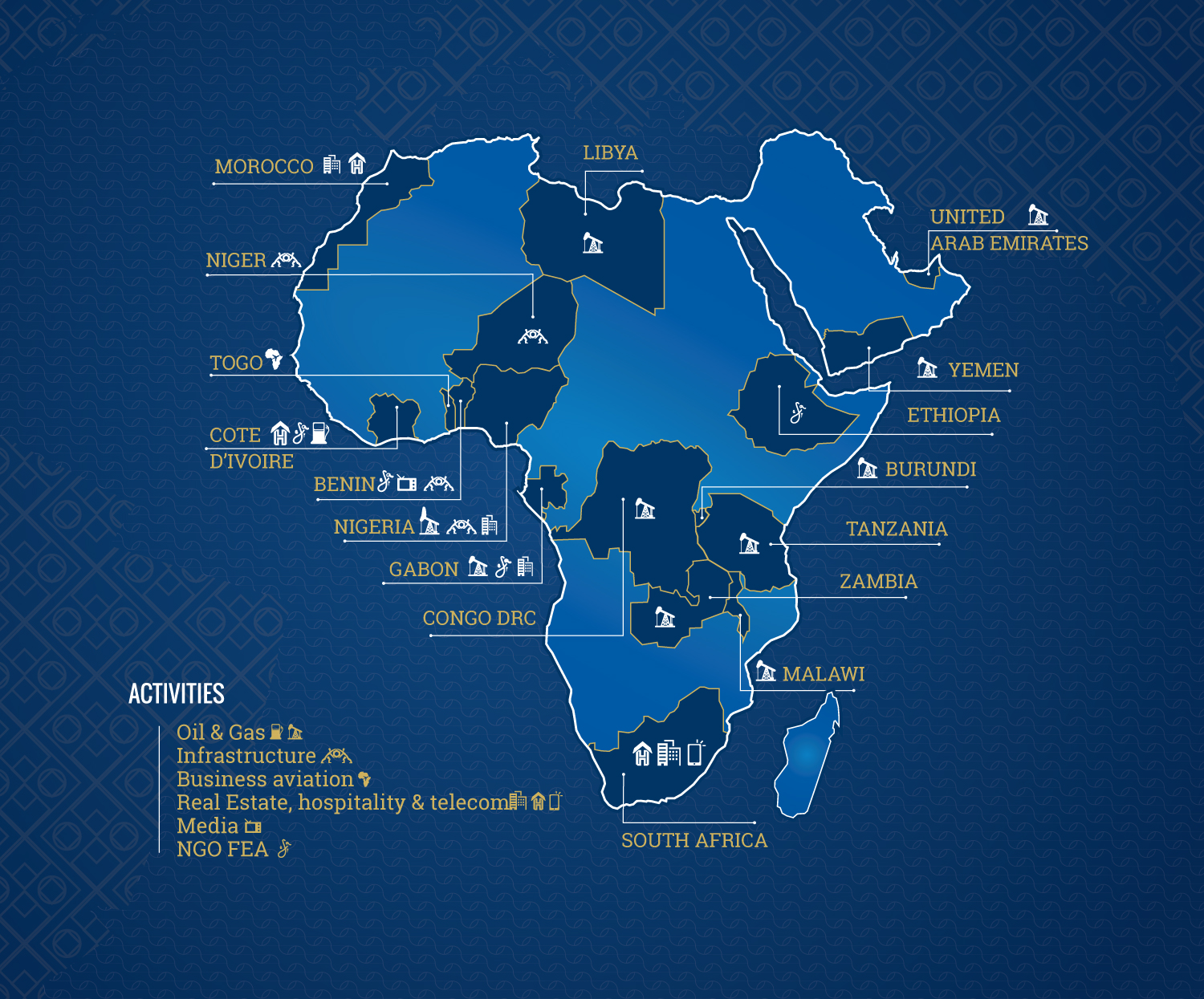 In this sense, Petrolin Group sustains a policy of initiating and developing strategic partnerships at the national and international level in the petroleum, mining, energy and infrastructure domains.
We are committed to humanitarian activities in Africa, notably in all countries where we are engaged in industrial and commercial activity.